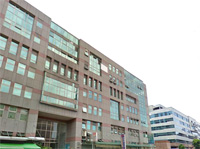 Established in 1997, Jen Jang Co., Ltd. has been a leading manufacturer, supplier and exporter of all kinds of laser pointer products (red beam laser and green beam laser) with a factory located in Taiwan for more than 20 years. In order to enhance the versatility, we bonded other functions to the laser pointer like ball pen, LED lights, Stylus, PDA stylus, antenna…etc to make the laser pointer products even more user friendly at anytime and any place.
We provide durable, stylish premium quality products, and yet at competitive prices meeting the CE, FDA & JQA guidelines. Inspections are carried out to ensure the final products are in good condition and meeting all standard or special requirements. We also employ APC (Automatic Power Control) technology to maintain constant output power. Most importantly, we follow strictly to the production schedule to ensure the on-time delivery.
We have been in this field for a very long time and getting very familiar with all the manufacturing procedures. That's why OEM & ODM or any kind of laser pointer products or laser modules is welcomed. We believe with our past experiences and devotion, we are capable to coordinate with our customers to develop their custom-made products to expand their business further and create the greatest benefits for both parties.
Today our customers are spread throughout the U.S.A, Canada, Europe, and Asia. If you are interested in any of our products, or if you are looking for a reliable supplier, please feel free to contact us. We are ready to offer you our service at anytime.